1960s were tumultuous times for India. From the worsening Indo China relations to the extensive famines, there was turmoil at large. But Shri Prakash would know little. Born on 23 December, 1966 to a family of farmers in the combined Bihar, Shri's interest in socio political issues sparked after his days in the college.
When Shri Prakash graduated in Science and subsequently in Journalism; he discovered what the colonizers have learnt way back in the 1940s. "Cinema is a strong tool. It doesn't just tell stories, but also gives us the power to decide how a story is told. Looking back, I think, it was in my early twenties when I realized that the struggles in the hinterlands of Jharkhand needed a medium to be seen, a medium to reach out to the larger masses. And that is exactly how I embarked on my journey of documentation of the struggles and trials of the people of Jharkhand," recalls Shri.
"Back in the 1970s, the concept of Jharkhand was seen as a separatist concept. The members of the prominent classes looked down on the people who advocated the idea of 'Jharkhand' or the land of jungles upon and the entire struggle was treated with contempt. There was extreme poverty and a hand to mouth existence for many rural families. Growing up I saw families relocating to cities overnight to earn better but returning after a few months in greater debts! Though as a child, the dynamics of the situation were not clear to me, I always had this feeling that something was not correct," reminisces Shri, talking about his first brush with the struggles of the people in the rural pockets of Jharkhand (then Bihar) and how it affected him as a child.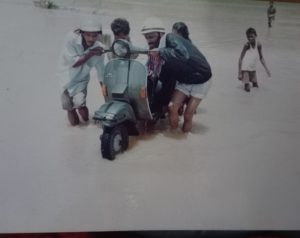 Jharkhand has always been endowed with a large number of natural resources but the arrival of industries and dams in the area did nothing for the uplifting of the indigenous communities. The poverty stricken people from the villages here often migrated to larger cities for 3 months (tinmasia) or 4 (Chaumasia) to work as paltry laborers in hope of getting rid of the debts which pushed them into yet another cycle of debt. It was called the loan trap for a reason.
Shri grew up in an agrarian village and the sudden disappearance of entire families was troubling to him at several levels. To begin with, the whole process seemed completely unnatural, and though he couldn't pin point at it as a child, he grew up to face the vicious cycle that developed into a crisis that dug deep into the psyche of the troubled people of Jharkhand.
It was only when Shri stepped into college life that he came face to face with the ground realities. "I was in college at the time when television sets streamed into the homes in Ranchi. It was a concept of Mass disbelief and people got involved with it like a huge cult. When Indira Gandhi was assassinated, a peaceful city like Ranchi was burnt down thanks to one speech. Sikhs, who were a prominent part of the booming business community, were targeted, tortured and killed. All because one speech agitating the people against the community was aired on national television! "The visual media has made its first mark in Jharkhand, and it was ugly, to say the least," adds Shri, sharing his first brush with the power of the visual medium.
Of Bolly biggies and the empathy
The arrival of the superstar era in Bollywood transformed the way the youth thought in the country. While the 'Angry Young Man' version of Amitabh Bacchan appealed to the rebels, Govinda was the symbols of the rural urban divide; his characters a caricature of the dreams every small town person had.
Shri's first stint with the video medium was not with a camera or as a director. In his early twenties, he started off by learning VCR repair work. Films came in much later, and obviously after a lot of struggle.
"I had to start to earn a living. Back then, VCRs were becoming popular and I realized that learning how to repair and restore them would be very useful, because back then, no one knew how it worked. I moved to Delhi, made friends like any twenty something would do and a few months late, I found myself at CENDIT, a center for development of instructional technology in my pursuit of understanding filmmaking," Shri says.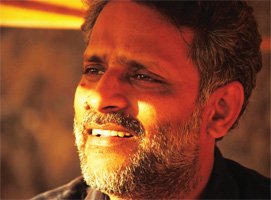 But, though the place was swarming with new age filmmakers back then, Shri learnt it the hard way that the crux of the institute was to aid groups and not individuals. Though he has virtually become the 'kingpin' of the VCR business in Jharkhand, there was little help from others.
Procuring a camera wasn't an easy task either. "I remember having a Marwari friend from Upper Bazaar who was interested in filmmaking. One fine day, this guy gave me the contact of his brother who worked at the Bombay airport and asked me to contact him if I wanted to buy a video camera. Video cameras were rare, and buying them needed contacts, and I finally had one!" he says. "It was my first visit to Bombay. The contact referred me to another guy and I spent days on end moving around in the by lanes of the coastal city before I laid my hands on what was going to be the companion of my journey for years to come. I finally bought a camera, unaware of how things were going to change."
One interesting thing about CENDIT was the workshop on Jharkhand they organized. Filmmakers from Bangladesh were part of the project and since I already belonged here, I was naturally a part of the project. I was just an accomplice, a cameraman at best. But it changed. And it was unprecedented.

"I remember always thinking the cinema is not the medium of masses. It was not very affordable, and almost impossible to access for a middle class person. Behind the camera, I was a silent rebel hating it all, but doing nothing. I had a dream, but next to nothing to motivate me. But it was one shoot that changed it all. We were interviewing an old farmer, who was displaced from his home and in middle of the interview, he started crying,"
Shri recalls. "But the director was so objective that he didn't waste a minute to ask him to look at the camera and cry. For all the motivation these filmmakers had to change the world, the lack of apathy was shocking. I packed up and refused to work further. I didn't want cinema to be an anti people thing. I wanted it to be more. I wanted to become a person with apathy for the cause I am fighting for, not some sympathetic outsider who had no clue about what he is doing."

Thus, born was the accidental filmmaker. Shri was a young man who was disturbed by the unrest, a rebel without a cause. The cause has found him, and he wanted to change the world through cinema.
The struggles behind the lens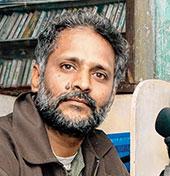 Shri's next attempts at filmmaking put him in touch with Biju Toppo, another iconic filmmaker from Jharkhand, who was a young college student at St Xavier's College, Ranchi back then. Biju and his friends, which included Ajay, Sunil and others, were members of the firing range Palamu Student's Union.
"This was supposed to be my first film all by myself. I had a scooter and back then in 1993, people were very wary of the church. My arrival in Netarhat was received with a dash of skepticism, and the local media branded me as a propagandist from the Church. Funnily, it ended up in a libel case, and the newspaper had to even publish a corrigendum," Shri recalls. "It was the start of a journey that was going to be troublesome and tainted with challenges, and the newspaper incident was just the whistleblower of the things to come.
I went on to meet Dayamani Barla, around this time. The movement against the displacement of the tribal population under the Koel Karo River Valley Project had caught on to the public imagination, but no NGO was willing to step in with the funds. It was 1995, and Lalu Prasad Yadav was in power in Bihar. He came forward to lay the foundation stone for the dam, disregarding the protests and struggles of the thousands of people the project was going to displace. Anger was simmering across the state, and I found its outlet in my cinema. But still, money was scarce, and though cinema was developing as a medium to tell people's stories, few people were willing to put money in individuals. NGOs and certain social groups, creating a syndicate that barred outsiders from stepping in, hogged the funds up.
The oppression of people here was troublesome, and the fact that everyone starting from the government to the so-called change makers ignoring it, I realized that Jharkhand is not an issue that appeals to people yet. Filmmaking was an exclusive medium, and wasn't pro people. It was simply pro profit, and the struggles of Jharkhand weren't selling.
It might be difficult to wake up someone from a deep sleep; but it's impossible to wake someone who is pretending to be asleep. The elite of the society were these pretentiously asleep ones, and there was nothing that would wake them up!
In a quest to make cinema a pro people medium, Shri embarked on taking world cinema to the rural pockets of Jharkhand. But, he forgot one thing. Cinema was almost magical to these people, and Bollywood masala catered more to their novice tastes instead of the sophisticated films he was taking to them.
"These films I took to the crowds were the ones produced b BBC. I was hoping people will appreciate them and it was my futile attempt at making cinema a non-elitist thing. But to my dismay, the world wasn't so perfect after all. After a polite ten or fifteen minutes, people would lose interest and ask me to play 'Sholay' instead. I couldn't process it and to my idealistic young self, it was disappointing and confusing," Shri says.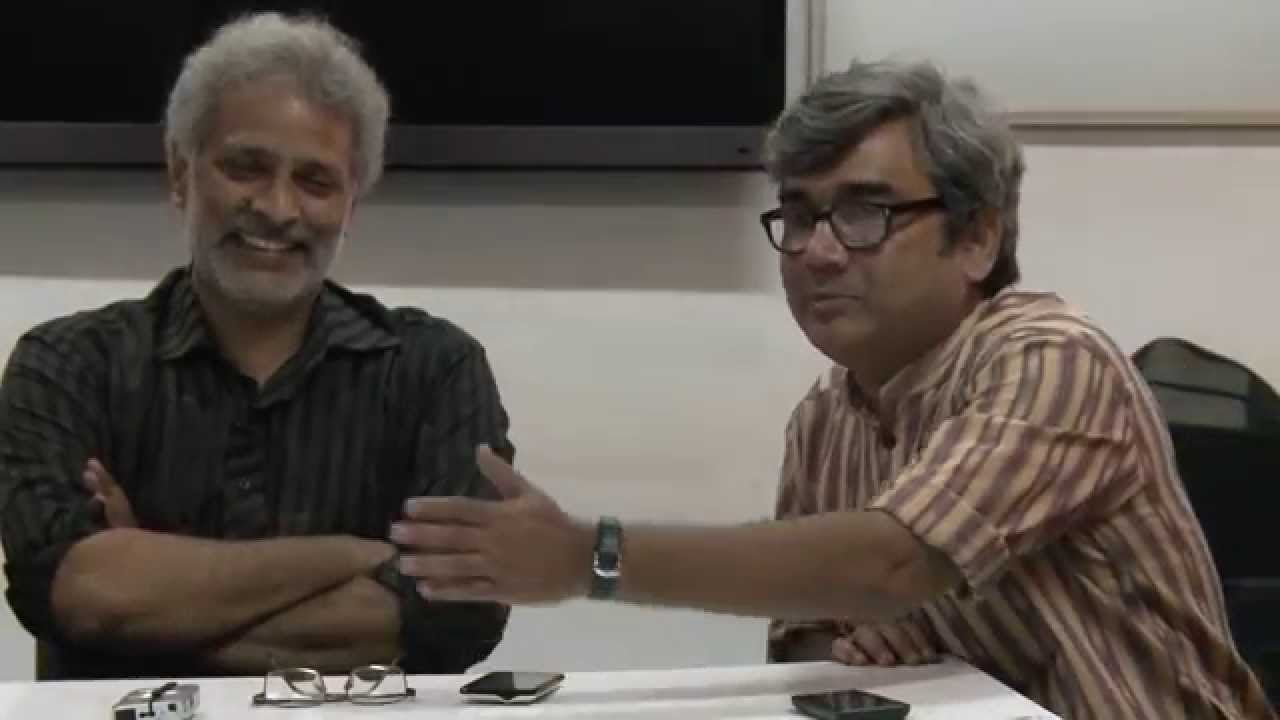 The conflict was parallel growing. Almost a decade has passed, and the film making thing was going nowhere economically for Shri. His films were praised, but the lack of knowledge of technicalities never allowed him to procure funds. " I was bad in English, and no one taught me to write a proposal. I had ideas and I was working hard! But, it was deepening my conflict with cinema, because it was conflicting with my idea of making films pro people, and I was losing that battle. And of course, I was losing money. My only source of income was the VCR repair business, a trade I have learnt in Delhi, and I was draining all my resources to make films which weren't even making much of a difference," he adds.
Shri's films were doing well in film festivals, but he had no editing setup in place. While his peers were working on computer editing setups, he was still editing films by the VHS to VHS method, using bare minimum commentary.
"I think the lack of resources helped me develop my style of storytelling. I don't rely on voice-overs to tell a story, but my elements take a story forward. Looking back, the restraints improve me."